Great Himal Race 2017 (1609 km, +84000 m, -82500 m)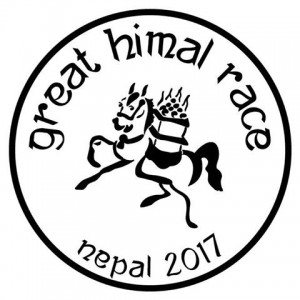 Jagan Timilsina : « Nous sommes tous des vainqueurs ! »
« Il n'y a pas de premier, ni de dernier. Nous sommes tous des vainqueurs ! » C'est ainsi que Jagan Timilsina, le lauréat du Great Himal Race, a résumé son propos sur la plus grande course de montagne du monde : 1609 km, +84000 m, -82500 m. Une traversée du « Continent Montagne », plus communément appelé le « Haut Himalaya », que le Népalais a effectué en 45 jours, pour un effort total de 315 h 37. Un parcours qui fut aussi à géométrie variable pour de nombreux coureurs. A l'image de Rob Curran et Wouter Hamelinck, qui ont tenté des options les plus engagées : comme la « Route des Trois Cols », entre le Manaslu et l'Everest ; le « Tilman Pass », entre Rolwaling et Langtang ; ou encore la traversée du Haut Dolpo par le Nord. Mais bloqué par la neige dans les hauts cols, le duo Américano-Belge ne réussira que leur périple dolpo-pa.

« La course que l'on peut voir de la Lune… » s'est déroulée entre le Camp de Base du Kanchenjunga Base Camp et Hilsa, village frontière avec le Tibet. D'ailleurs, la formule de Wouter Hamelinck a pris tout son sens au Pays du Toit du Monde, puisque le matin du départ de la course, la station spatiale internationale (ISS), visible à l'œil nu et avec Thomas Pesquet à son bord, a survolé le Kanchenjunga Glacier. Durant cette traversée du Népal, réalisée en semi-autonomie, l'Himalaya n'a pas été clémente avec les 35 coureurs au départ, dont 30 sur le GHR. Le parcours a été modifié à quatre reprises à cause de la neige ou des conditions météos et seulement onze participants ont fait l'intégralité du parcours à pied : cinq Népalais, trois Français, un Américain, un Indonésien et un Thaïlandais.

Parmi ces onze coureurs, deux femmes ont réussi a relié le Camp de Base du Kanchenjunga Base Camp à Hilsa en 46 jours : la Népalaise Chhechi Sherpa Rai (360 h) et la Française Virginie Duterme (453 h 20). Une traversée en mode trail-running qu'elles ont pu partager avec Lizzy Hawker. La Britannique a été mise à l'honneur, lors de la remise des récompenses à Kathmandu. A l'automne dernier, elle a également traversée l'Himalaya népalais en 42 jours, mais au départ de Lhonak et sur un itinéraire plus « simple » sur la section entre Bigu Gompa et le Langtang. Lizzy a ainsi pu apprécier la performance de Chhechi et Virginie. « Ce que vous avez réalisé est une course incroyable… »

Il est vrai que peu de monde avait misé sur un tel nombre de participants : 30 coureurs, représentants 9 nationalités, au départ du Kanchenjunga Base Camp. Et aussi sur le nombre d'arrivants à Hilsa : 11 et 5 nationalités différentes. Une réussite pour les organisateurs, dont la formule de classements sur le nombre de jours effectués (ou d'étapes réalisés) a permis de développer une grande solidarité entre les concurrents. Car si le GHR était une compétition, ce fut aussi un voyage, une aventure, une expédition, une exploration… Dans ce sens, Base Camp Trek et Expéditions et Les Chevaliers du Vent, par les voix de Jérôme Edou, Rashmi Tamot, Mané Gurung  et Bruno Poirier, étaient soulagés de dire : « Nous avons eu la chance de ramener tout le monde… »

Alors que beaucoup espéraient une seconde édition du Great Himal Race ; cette chance, qui les accompagne depuis 2000 (30 courses d'où tout le monde est revenu), les organisateurs ont fait le choix de ne plus la provoquer dans le format du GHR 2017. Pour le printemps 2020, Base Camp Trek et Expéditions et Les Chevaliers du Vent vont revenir aux fondamentaux qui ont fait le succès de Himal Race. Dans trois ans, afin de célébrer le 70e anniversaire de l'ascension de l'Annapurna I réalisée par Maurice Herzog et Louis Lachenal, le 3 juin 1950 ; Himal Race aura lieu entre le Camp de l'Everest et celui des Annapurnas : 900 km, +40000 m, en 25 jours. La date d'arrivée est déjà connue : le 3 juin 2020. Et ce sera toujours une course que l'on peut voir de la Lune…
GHR 2017 : Classement

Les 11 participants qui ont fait l'intégralité du GHR  2017 :

45 jours : Jagan Timilsina (Népal, 315 h 37).
46 jours : Upendra Rai Sunuwar (Népal, 360 h) ; Chhechi Sherpa Rai (Népal, First Lady, 360 h); Vincent Minier (France, 372 h) ; Bruno Poirier (France, 378 h 27) ; Bhim Bahadur Gurung (Népal, 415 h) ; Rob Curran (Etats-Unis, 451 h 55) ; Virginie Duterme (France, Second Lady, 453 h 20) ; Hendra Wijaya (Indonésie, 462 h 24).
48 jours : Jung Chumphol Krootkaew (Thaïlande, 500 h) et Ngawang Dawa Sherpa (Népal, 500 h).

Les autres participants au GHR 2017 :

45 étapes : Mane Gurung (Népal), François Navarette (France), Damien Manceau (France). 45 étapes : Christiane Dalla Costa (France, départ de Lhonak). 43 étapes : Wouter Hamelinck (Belgique). 37 étapes : Bruno Ringeval (France) et Philippe Armbruster (France). 31 étapes : Pemba Sherpa (France). 23 étapes : Jean-Marc Wojcik (France) et Phurpa Sherpa (Népal). 22 étapes : Bob Wall (Canada) et Emmanuel Geebelen (Belgique). 18 étapes : Anise Fontaine (France, + 10 jours en mode marcheur), Nir Kala Raï (Népal). 16 étapes : Lydia Maury (France, + 25 jours en mode marcheur) et Bhima Sanctury (Népal). 15 étapes : Laurent Reigniez (France), Christian Bouteille (France), Cédric  Mallet (France), Pierre Pelletier (France), Phuri Sherpa (Népal) et Ramesh Sunar (Népal). 8 étapes : Steven Yip (Malaisie). 5 étapes : Lucie Clerc (France). 4 étapes : Sarah Ronhovde (Canada) et Logan Ronhovde (Canada). 2 étapes : Philippe Charbonnel (France). 1 étape : Maryse Dupré (France). Non partants : Jean-Loup Koppe (France) et Deliane Klein (Etats-Unis).

Challenge de la Sportivité : Damien Manceau et François Navarette.
GHR 2017 : Présentation / Introduction

L'édition du Great Himal Race aura lieu en avril et mai 2017. Le GHR va emprunter les sentiers du GHT (Great Himalayan Trail) et traverser l'Himalaya Népalais d'Est en Ouest. La première moitié du parcours sera identique au parcours de Himal Race 2017, et partira donc du Camp de Base du Kachenjunga, jusqu'à la région de l'Helambu. Ensuite, le GHR poursuivra sa route vers le Langtang, le Ganesh Himal, le Manaslu, les Annapurnas, le Mustang, le Dolpo, Simli Valley et Humla Valley pour se terminé à Hilsa, village de la frontière Ouest entre le Népal et le Tibet.
English – GHR 2017

The unique Great Himalayan Race will take place in April and May 2017. GHR will use the GHT (Great Himalayan Trail) route and cross the entire Nepalese Himalaya from East to West. The first half will be common with Himal Race 2017 from its start at Kachenjunga Base Camp to Helambu. After this, it will continue through Langtang, Ganesh Himal, Manaslu, Annapurnas, Mustang, Dolpa, Simli Valley and Humla Valley before ending at Hilsa, a village at the West border of Nepal with Tibet.
GHR 2017 : Cartes (HD) à télécharger / Maps (HD) to download
En complément d'information, les cartes du Népal sont disponibles sur le site : Great Himalayan Trails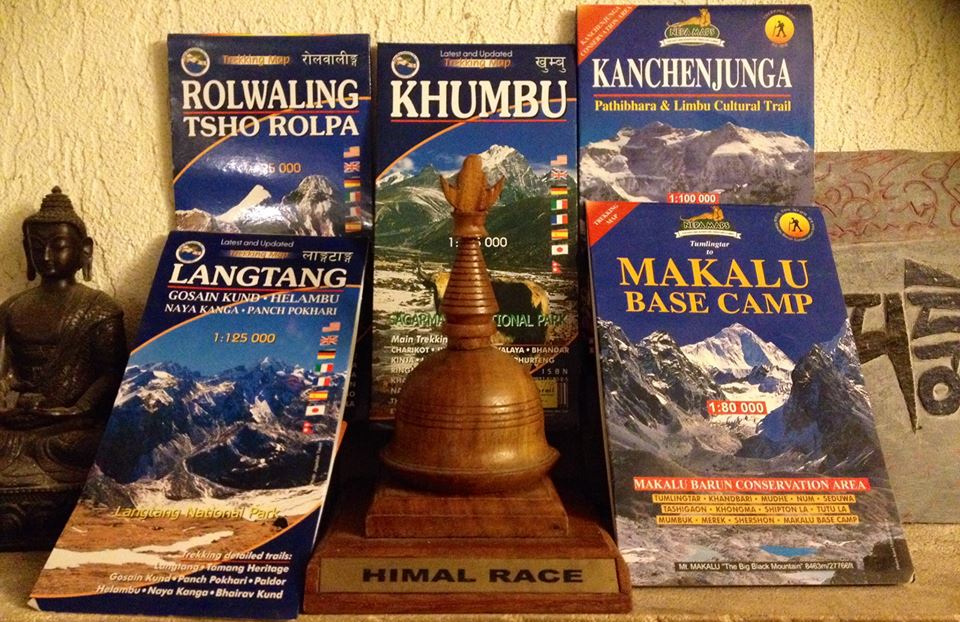 Great Himal Race 2017, Film 1h15′
Départ GHR 2017 – Camp de base du Kachenjunga 5140m
Great Himal Race 2017, Vidéo 7'07 de Hendra Wijaya
Great Himal Race 2017, Vidéo 51'20, de Jung Chumphol Krootkaew
Album-Photos